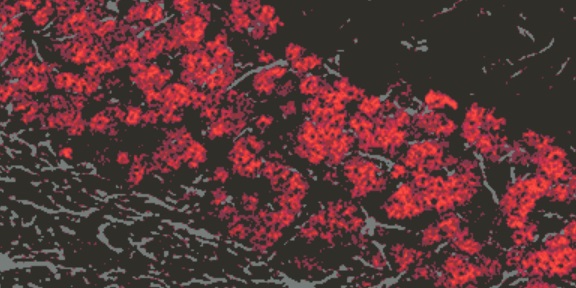 I migliori marcatori neuronali
Abcam asked an independent academic collaborator to compare his NeuN RabMAb® antibody (ab177487) with the most cited mouse monoclonal via immunohistochemistry (IHC).
Results
NeuN RabMAb antibody (ab177487) can be used at a lower dilution whilst still being as specific as the most cited mouse monoclonal.
In contrast with the leading mouse monoclonal, ab177487 is compatible with both paraformaldehyde and acetone fixation.
ab177487 was declared "excellent" for staining both frozen and paraffin-embedded sections.
Paraformaldehyde-fixed, paraffin-embedded adult mouse cerebellum sections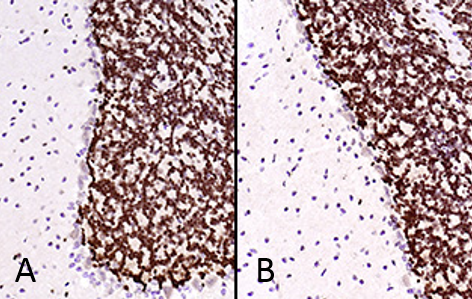 | | | |
| --- | --- | --- |
| Antibody | A. Leading mouse monoclonal | B. Anti-Neun-antibody [ERP12763] (ab177487) |
| Optimal dilution | 1/2500 | 1/5000 |
| Antigen retrieval | Sodium citrate | Sodium citrate |
| Staining pattern | Specific, with minimal staining of Purkinje neruons | Specific, with minimal staining of Purkinje neurons |
| Verdict | Excellent | Excellent |
Acetone-fixed adult mouse dentate gyrus frozen sections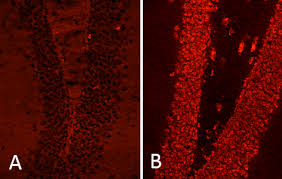 | | | |
| --- | --- | --- |
| Antibody | A. Leading mouse monoclonal | B. Anti-NeuN antibody [EPR12763] (ab177487) |
| Optimal dilution | 1/2000 | 1/4000 |
| Staining pattern | Shows background that cannot be reduced by antibody dilution | Specific staining with minimal background |
| Verdict | Poor | Excellent |
Paraformaldehyde-fixed adult mouse sub ventricular zone frozen sections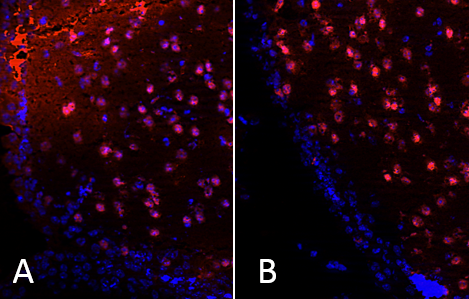 | | | |
| --- | --- | --- |
| Antibody | A. Leading mouse monoclonal | B. Anti-NeuN antibody [EPR12763] (ab177487) |
| Optimal dilution | 1/2000 | 1/4000 |
| Staining pattern | Shows background that cannot be reduced by antibody dilution | Specific staining with minimal background |
| Verdict | Average | Excellent |