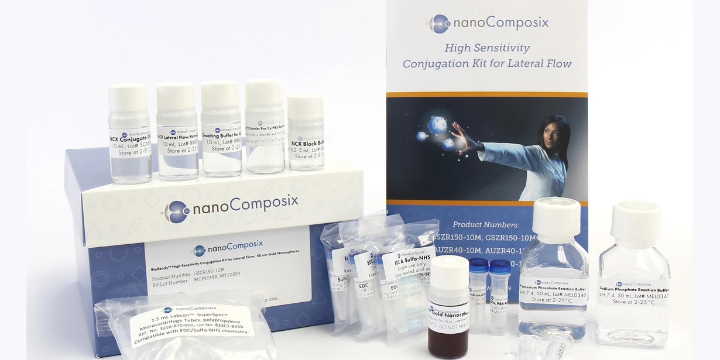 Gold Conjugation Kit for Lateral Flow
This kit eliminates the need to pre-screen and validate critical reagents and supplies to ensure your best chance of success. Kit components include:
BioReady carboxyl 40 nm or 80 nm gold particles, 20 OD
Desalting column for removal of interfering reagents (NaCl, azide, tris, glycine)
EDC and Sulfo-NHS
All buffers necessary to complete the conjugation
Step-by-step conjugation procedure and optimization
New: Complementary 2 hours of technical and assay development support
No experience needed! Our kit is the optimal solution for conjugation experts and anyone new to lateral flow looking to improve existing tests or develop the next novel LF assays.
PROTOCOLS