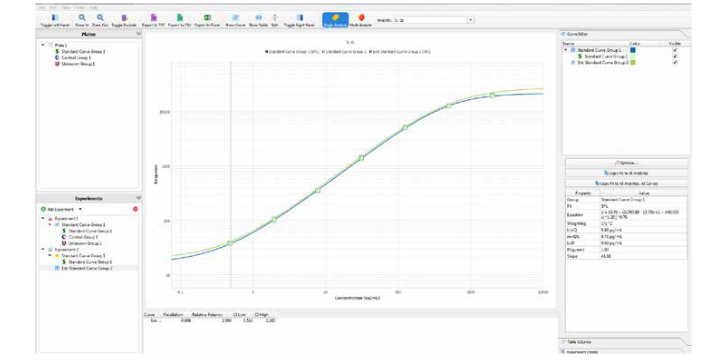 Illuminate your Data
Belysa™ Immunoassay Curve Fitting Software is a platform developed in-house that allows for the re-curve fitting, examination and
comparison of data acquired from a variety of immunoassay platforms.
Over the course of a study, scientists can run numerous single or multiplex assays to generate the data required for their statistical analyses. Each plate run has the potential to introduce variability by the end user or the manufacturer which can lead to inaccuracies in the reported data. Belysa™ software is designed to aid the end user to understand the integrity of the raw data generated from their experiment and how it compares with other similar experiments used within the study.
Curve fitting (4pl, 5pl, Linear, Cubic Spline)
Rules based data flagging
Curve comparison tools
User friendly with drag & drop interface
Curve optimization wizard
Suitable for use with Luminex®, SMCxPRO™, and ELISA data