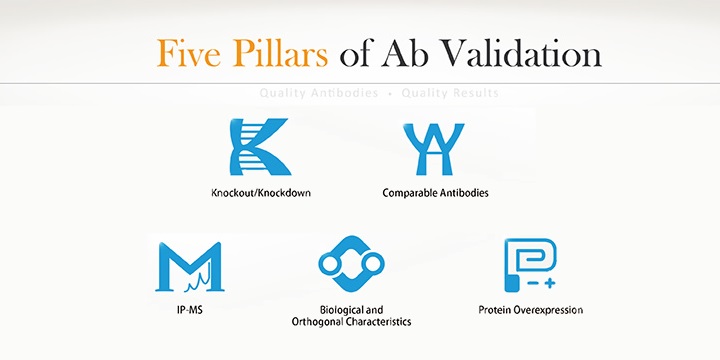 I 5 pilastri della validazione di Anticorpi
Necessità di anticorpi affidabili per ottenere risultati sperimentali accurati e riproducibili.
Per rispondere al ricercatore Genetex lavora continuamente all'ottimizzazione delle prestazioni dei propi reagenti, addottando varie strategie di convalida analitica per garantire sia una qualità costante sia la specificità. Queste strategie sono in linea con le linee guida descritte dal Gruppo internazionale di lavoro sulla convalida degli anticorpi (IWGAV) e sono diventate componenti fondamentali del processo di qualità Genetex.
Knockout/ Knockdown
Complete or significant reduction of signal following genome editing or RNA interference of target protein.