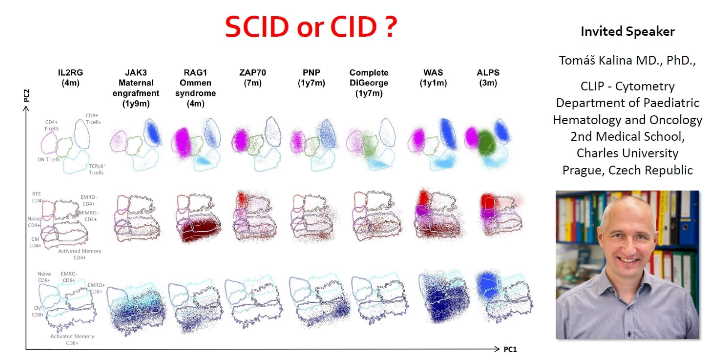 Webinar Cytognos - EuroFlow Primary Immunodeficiency panels: a powerful tool for diagnostic patient care
Join us for a 1-hour webinar
Primary immunodeficiencies (PID) are hereditary disorders where cell types can be absent, decreased or dysfunctional. The majority of PID patients have a defect in the lymphoid system, involving B- and/or T-cells alone or in combination with other cells.
In this webinar you will learn:
The role of flow cytometry in the diagnostics of PID
Severe combined immunodeficiency (SCID) screening by cytometry
Expected immunophenotypical changes in PID
Tomáš Kalina graduated MD in 2000 and started his research and diagnostic carrier in Prague and continued on a postdoctoral fellowship at Fred Hutchinson Cancer Research Center, Seattle, WA, USA (immune reconstitution post-BMT). He received PhD from Immunology in 2005. He was a founding member of EuroFlow consortium in 2006 and developed EuroFlow Quality Assessment scheme. He was awarded "ISAC Scholar" in 2010. He is currently a HCDM council member and ESLHO board member and he serves as Associated Editor in Cytometry A journal.
Tuesday, May 25th, 2021
1st Webinar: 11:00 AM GMT+2
2nd Webinar: 07:00 PM GMT+2